Alaska Forest Photograph: Alaskan Flora | Mary's Mark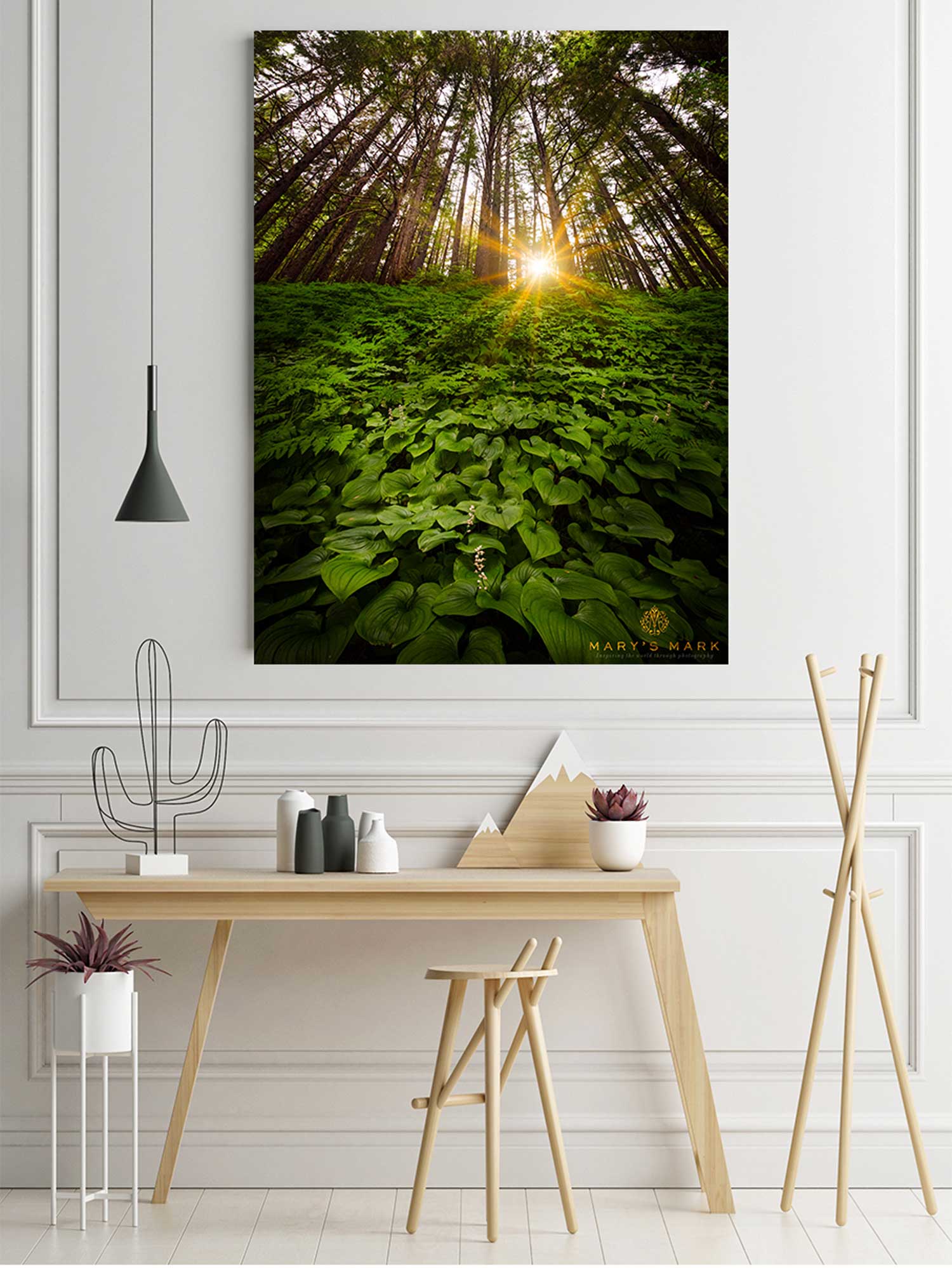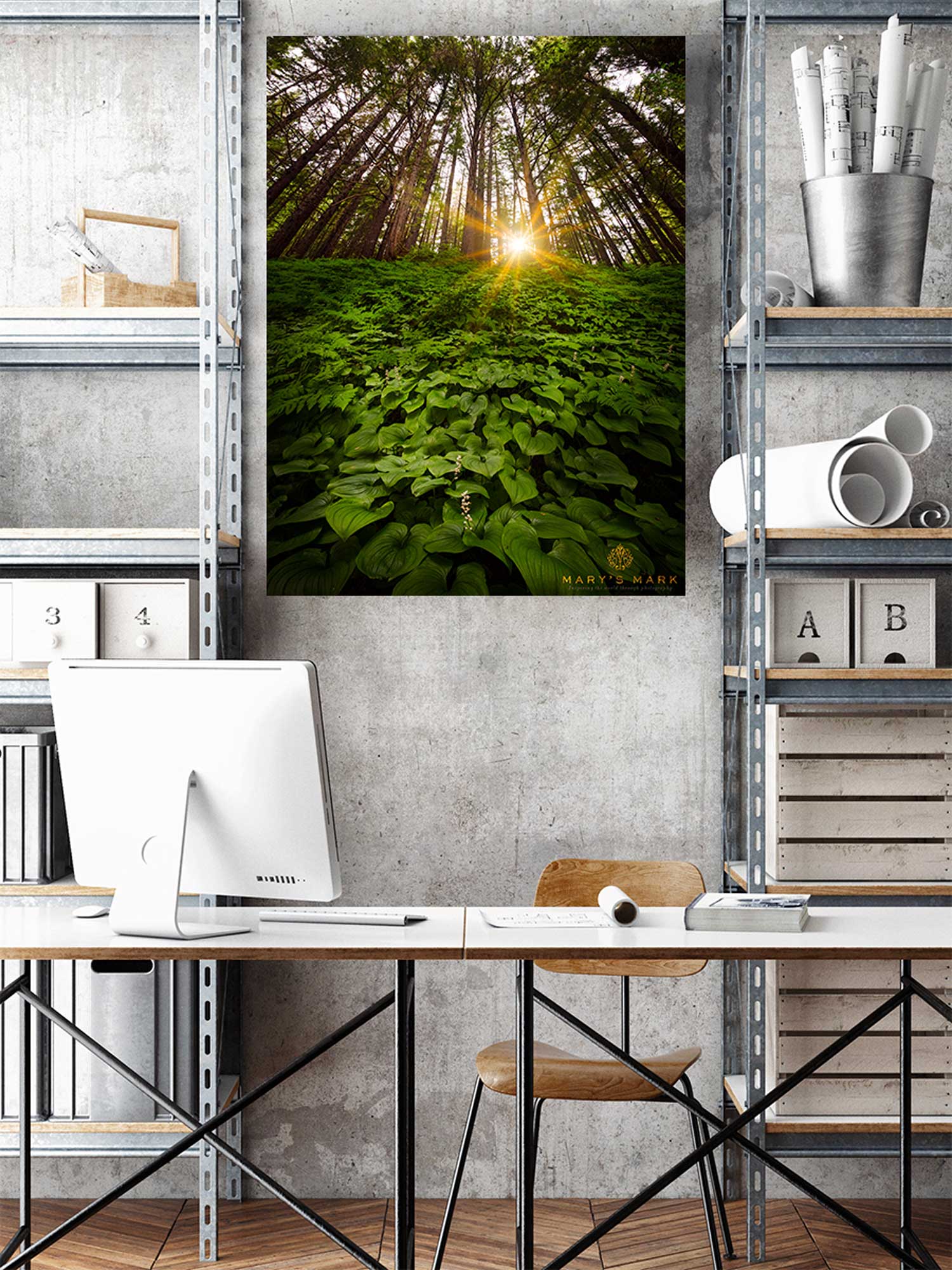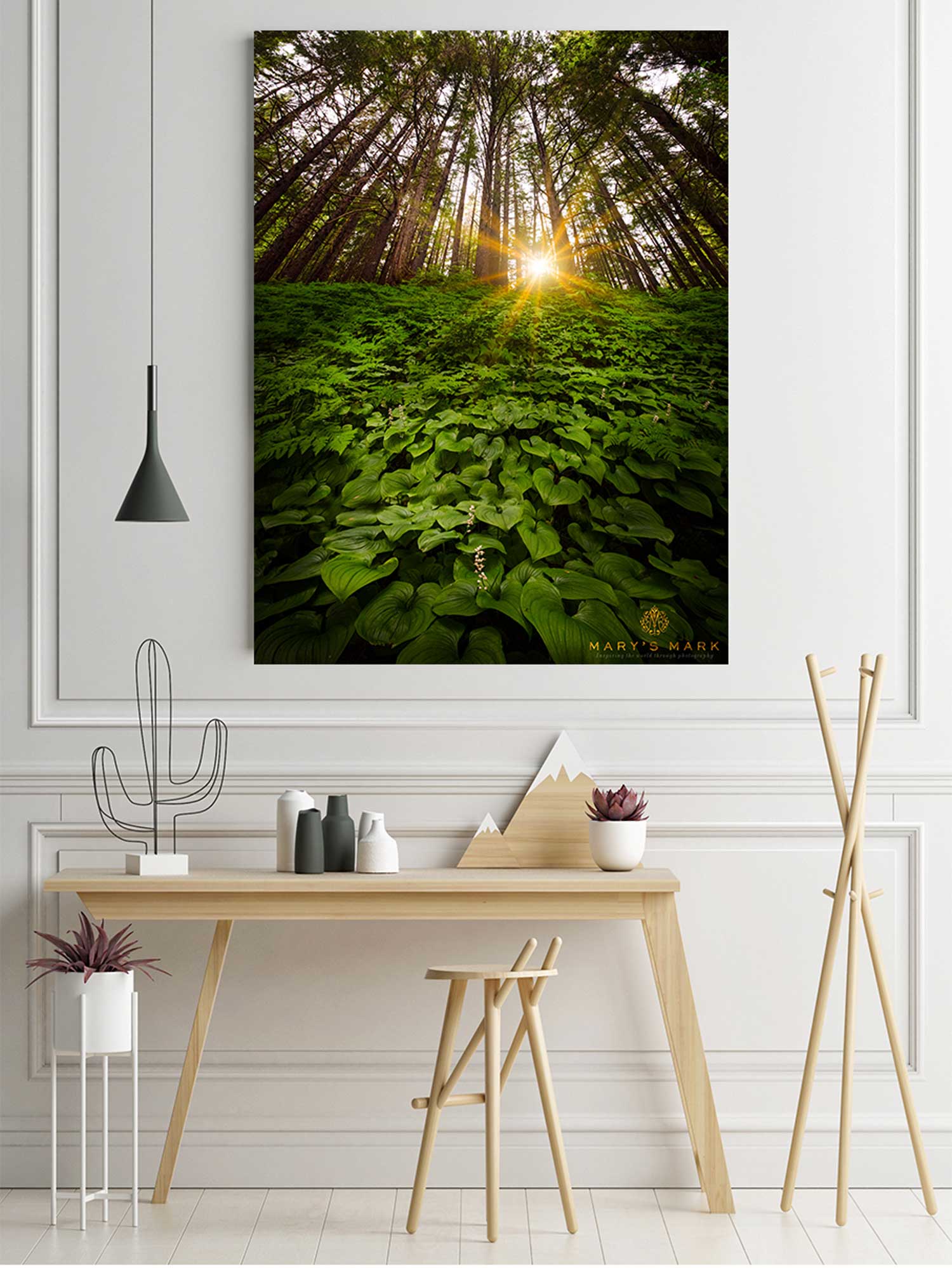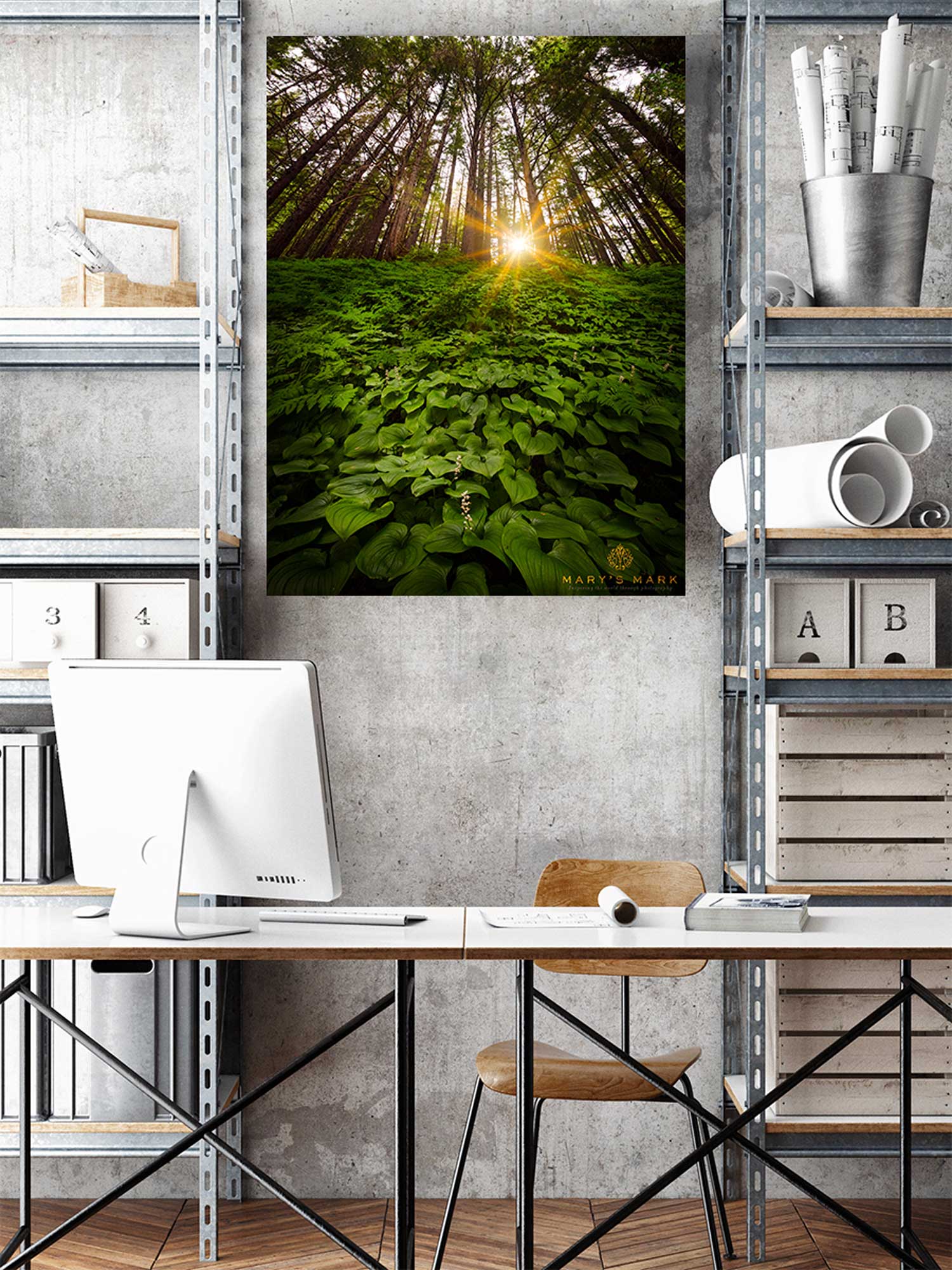 Alaska Forest Photograph: Alaskan Flora | Mary's Mark
About the Alaska Forest Photograph:
Greenery covering the hillside leading up to a forest with the sun peaking in between the thick trees

Free Shipping in the USA (including HI & AK)

Fine Art Photograph comes in either a Canvas or Acrylic. Both mediums arrive at your doorstep ready to hang and are scratch resistant.

Photography Print: Kodak Professional Endura Premier Lustre paper (frame not included)

Custom artwork sizes are available. Please contact us leveraging the form below to request a different size.
Alaskan Flora Fine Art Photograph Background
It's easy to get used to the beauty found here in Juneau, Alaska when you are here for the entire summer. You begin to expect things from nature such as salmon swimming up the streams or an eagle taking off from the tops of the trees. You start to expect it because you constantly see these picturesque moments and you forget that nature owes you nothing and that expecting nature to do something for you is quite a silly thought.
To help remind me of this, I took this photograph of a rather 'simple' shot. Greenery lining the forest ground with trees towering over it. When you walk in the woods throughout Southeast Alaska, you will see similar landscapes like this one. It's once you head someplace else that you are reminded that not every place on earth looks like this.
More Alaskan Photography
If you are looking for more artwork and photography taken by Mary in Alaska, check out her other pieces of artwork by clicking Here for More Alaska Fine Art Photography.
More About the Artist
Mary's journey to professional photography has occurred in three distinct phases, each of which uniquely shaped her artistic design, framing perspective and broader worldview. All of these experiences inform the masterpieces she produces today.
Interested in learning more about Mary Parkhill? Click on the below to read her biography.
Certificate of Authenticity
Each premium acrylic and high-quality canvas will arrive with a Certificate of Authenticity sealed in wax.
Your certificate contains information about the artwork such as the geographic location, year it was crafted and artist signature.
Artwork Mediums
Our premium acrylics, high quality canvases and beautiful prints are the perfect mediums to display our vibrant colors in your home and in your art collection.
Scratch resistant with a polished finish, acrylics are often the preferred method for showcasing beautiful, vibrant artwork.

Our canvases are durable and provide a frameless presentation.

Printed on Kodak Professional Endura Premier photo paper, our photo print Lustre paper is coated for clarity and longevity and has a a slight sheen.
Need help deciding which medium or which size? Please reach out to us using the below form and an artwork specialist will be in touch within 24 hours.
Have a question? Check out our FAQs here!