Maine Landscape Photography: Lighthouse Walkway | Mary's Mark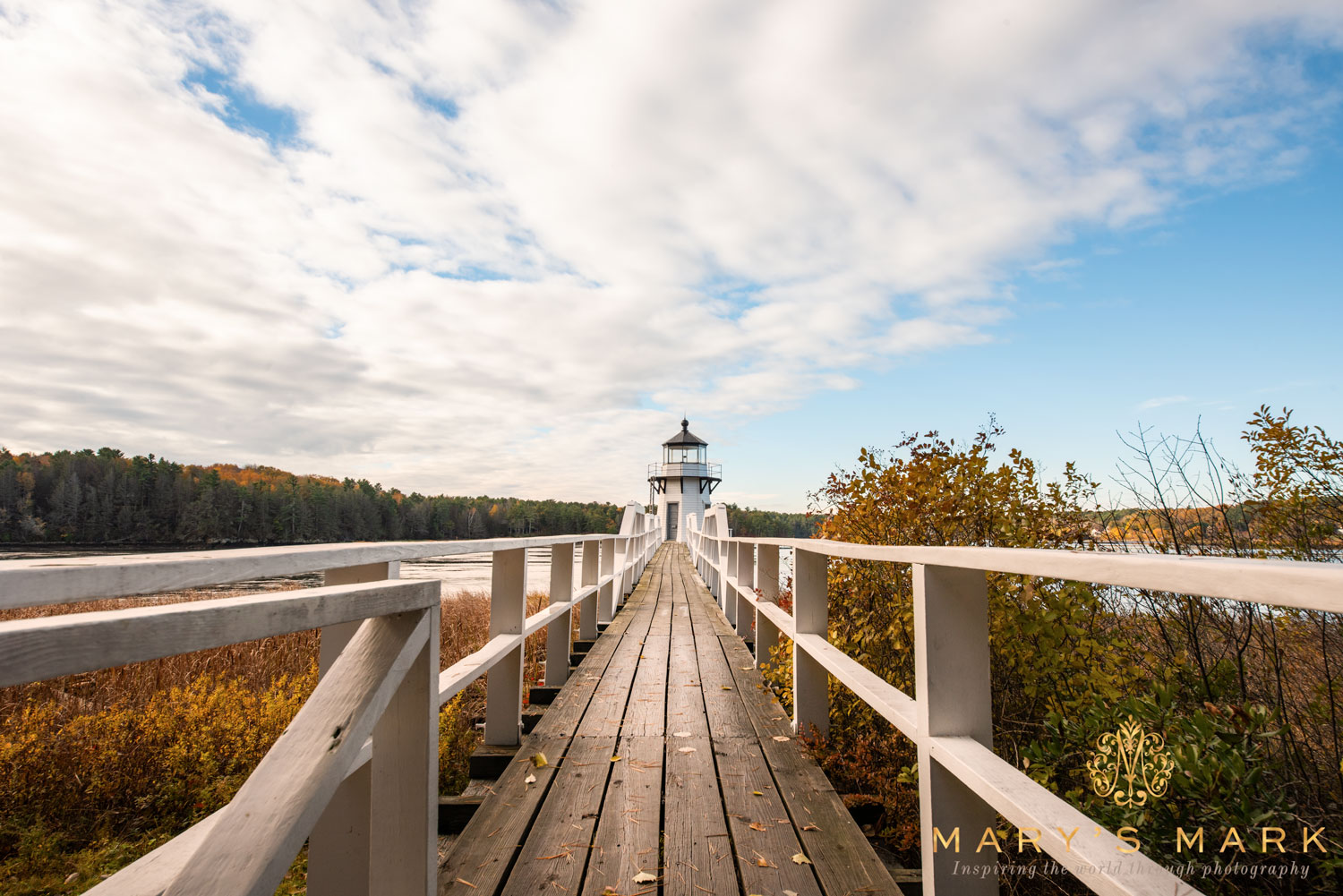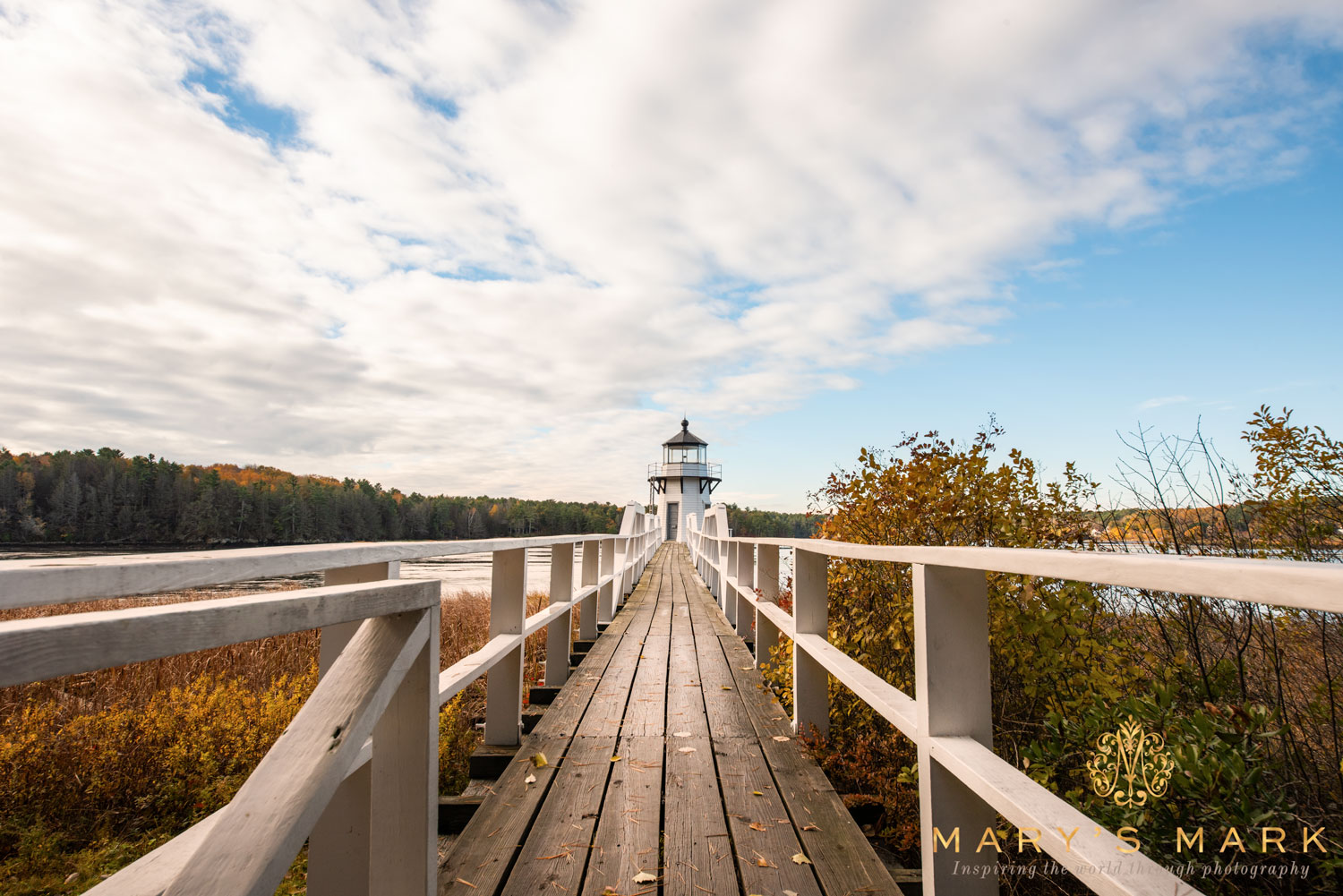 Maine Landscape Photography: Lighthouse Walkway | Mary's Mark
About the Lighthouse Walkway Photograph
Walkway leading the viewer to the lighthouse in Maine
Free Shipping in the USA (includes HI & AK)

Canvas or Acrylic: ready to hang & scratch resistant

Photography Print: Kodak Professional Endura Premier Lustre paper (frame not included)

Custom sizes available
Background on the Lighthouse Walkway Photograph
I was driving an economy, compact car up and down the coastline of Maine attempting to photograph every lighthouse that I could find on the map. This lighthouse looked fairly easy to get to but as I drove down the road, it started to become narrower and narrower. Pretty soon it was a one-way dirt road with mud and I could feel the car tires being pulled across the road. I figured since I was already this far, I would keep going until I couldn't go any further or I got to the lighthouse. Luckily, I managed to get to the lighthouse in one piece (and safely back).
More Lighthouse Photography in Maine
Looking for more photography from Maine? Check out this link!
- Certificate of Authenticity -
Each premium acrylic and high-quality canvas will arrive with a Certificate of Authenticity sealed in wax.
Your certificate contains information about the artwork such as the geographic location, year it was crafted and artist signature.
- Artwork Mediums -
Our premium acrylics, high quality canvases and beautiful prints are the perfect mediums to display our vibrant colors in your home and in your art collection.
Scratch resistant with a polished finish, acrylics are often the preferred method for showcasing beautiful, vibrant artwork.

Our canvases are durable and provide a frameless presentation.

Printed on Kodak Professional Endura Premier photo paper, our photo print Lustre paper is coated for clarity and longevity and has a a slight sheen.
Need help deciding which medium or which size? Please reach out to us using the below form and an artwork specialist will be in touch within 24 hours.
Have a question? Check out our FAQs here!